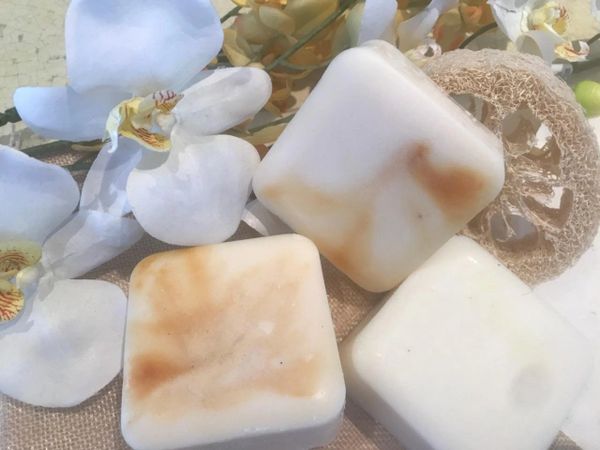 The Feminine version of The Bare Body Bar, good from head to toe, but artfully designed with HER in mind. Made from a proprietary blend of herbs and essential oils known to be beneficial in the aid of female balance. 
Handcrafted and made with love, ingredients are sustainably sourced and carefully blended to provide an extravagant and exuberant bath time experience. Treat your 'Lotus' to the luxury lather she deserves.
You now have the option to build your perfect beauty bar, or choose from the most popular blends meticulously crafted by us! 
Choose your favorite moisturizer, then add essential oils, scent , petal infusion, and/or shimmer.
Opt for a Fairy Bar with added loofah.
Opt for a Goddess bar with added loofah and massage kneaders.
Opt for a Body wash if you prefer liquid goodness over a traditional beauty bar.