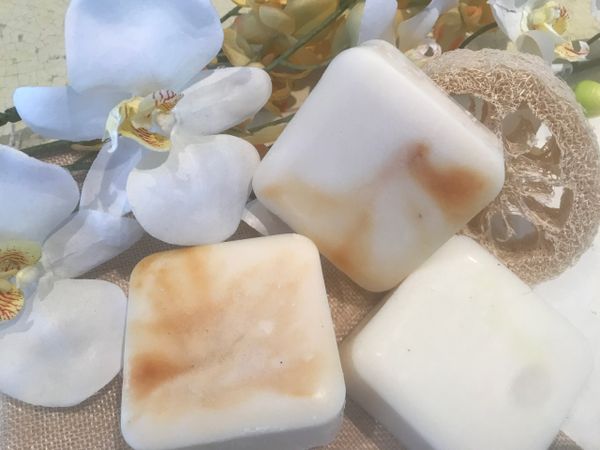 Use this moisturizing beauty bar to exfoliate and polish the skin, leaving it fresh supple and radiant. 
Handcrafted and made with love, ingredients are sustainably sourced and carefully blended to provide an extravagant and fun bath time experience. 
You now have the option to build your perfect bath bar, or choose from the most popular blends carefully crafted by us! 
Opt for a plain bar for a classic feel, loofah bar for scrubbing or massage bar with soothing nubs.
Choose your favorite moisturizer,  then add an exfoliant, essential oil, and/or scent* 
Bathe In Opulence
*DS denotes Dude scent