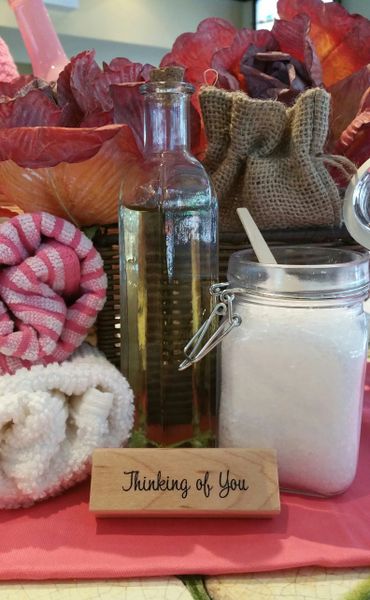 Turn your bathtub into a mini exotic vacation by soaking in a blend of luxury bath salts and oils.
Available in the custom scent of your choice.
Add A Little Something Extra to make your luxury bath that much more unique. 
Add A Bare Body Bar for the moisturizing soap lather of a life time.